Within the context of finding a location for a new power plant to supply the district heating networks in Bad Langensalza, EA Systems Dresden carried out fundamental network investigations. On behalf of BET Büro für Energiewirtschaft und Technische Planung GmbH, six operating scenarios were investigated. For a suitable analysis, individual network parameters such as pressure, temperature, heat losses, etc. were determined and evaluated at the connection and relevant grid points (critical points), for the different operating scenarios. EA Systems Dresden's district heating network models, of the Green City Library, were used for the calculation in SimulationX. As a result, reliable statements about the feasibility and technical practicability of the planned measures could be made.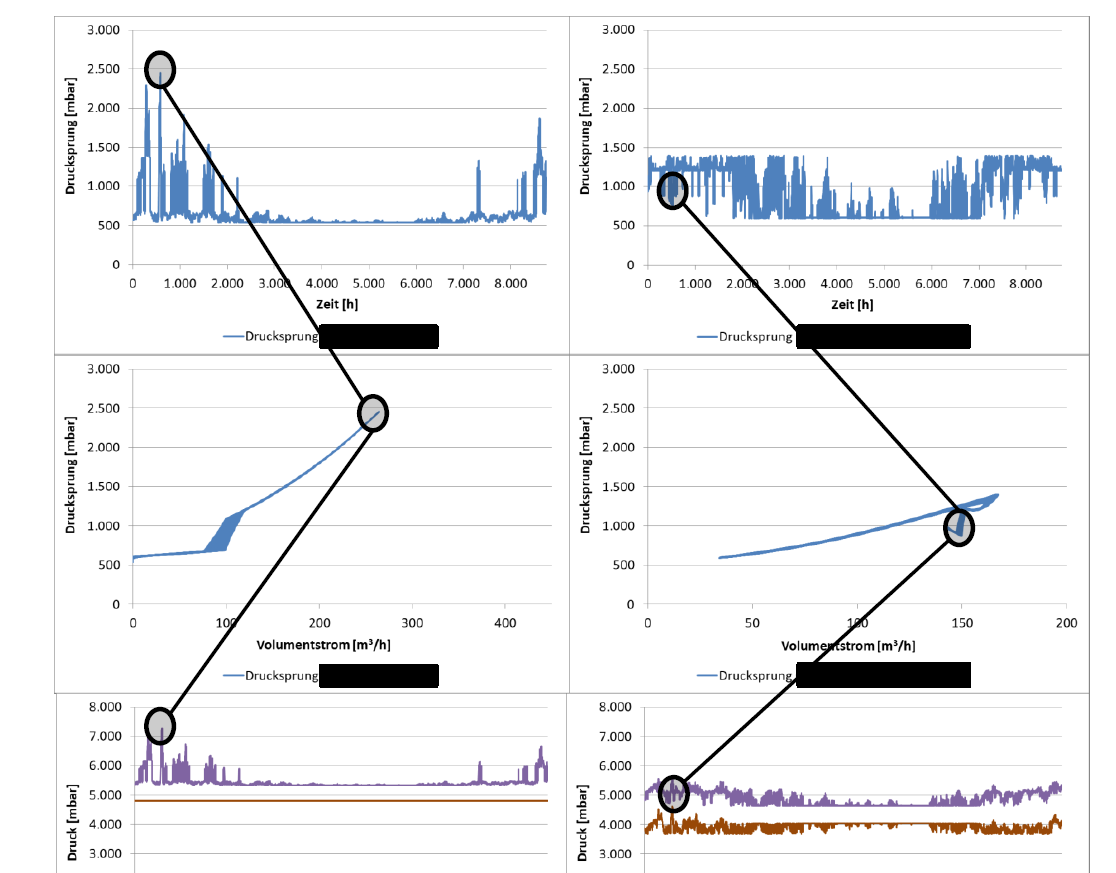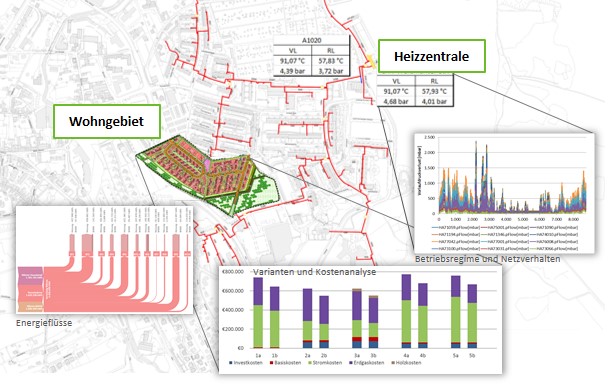 Our Services
Calculation of the existing district heating grid and comparison with the actual operational figures
Investigation whether the new site can supply the entire district heating area in case of a defect in the existing CHP unit or on the main district heating connection (ring supply via two plants).
Nominal diameter inspection of the existing pipes including replacement recommendations for individual sections
Evaluation of the position and dimensioning of the new route
Project Results
A full supply of the entire network is possible from both heating plants, provided that the new connection is sufficiently dimensioned
Critical supply pressure in the house connection stations are not reached
The investigated pipeline sections are sufficiently dimensioned to integrate the second central heating plant - with appropriate sizing of the connecting pipeline
Reducing the return temperatures of the house connection stations to 40 °C reduces the heat loss of the network by 24 %.