As part of the collaborative project "Residence and Mobility", energy-saving potentials were analyzed, which can be achieved by using renewable energies and modern storage systems in buildings. In order to satisfy the numerous requirements, a new Modelica-based simulation program was developed, which enables us to depict the building supply systems of decentralized, renewable energy sources. For this purpose, a comprehensive building energy management system was created, which is able to visualize and control the individual energy flows. By means of intelligent algorithms and predictive data, energy producers, consumers and the corresponding, integrated building storage systems are captured. In combination with this energy management system we developed a self-learning, modular communication and network infrastructure for charging stations of electric vehicles.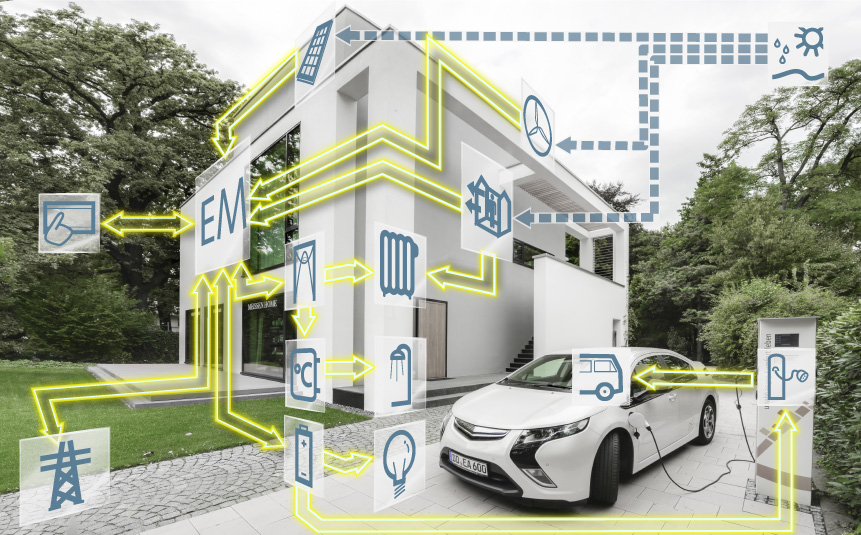 Summary
Validation of the energy management algorithms by means of simulation.
The implementation of our energy system concept, including heat pump, local energy generation and storage as well as charging station for electric vehicles, already exists in a reference object in Dresden Blasewitz.
Our model-based energy management system enables intelligent control of energy flows between the PV system, battery storage and heat pump, based on weather and energy consumption data.